YOU CAN SKIP THIS PART...SCROLL DOWN FOR NEWS BELOW
When all is said and done and we stand before the master what will matter is not the opinion of any man,not the applause from men ,not your reputation in society or any man's perception of who you are. What will count is the quality of your personality towards God. Not the praises of men not the approval of man what will profit a man to gain the whole world and yet lose his soul. Live your life to please him let heaven be your focus refuse to be distracted.
Read..This is the news for you ....peeps ...always come back for more......culled from fc barca
..click here only if you are using your phone http://pin.bbm.com/C002329DA to join to our bbm channel, or just search bbmchannel prettypeoplenaija
NOW THE NEWS IN FULL.....
Sep 13th 2015, 16:28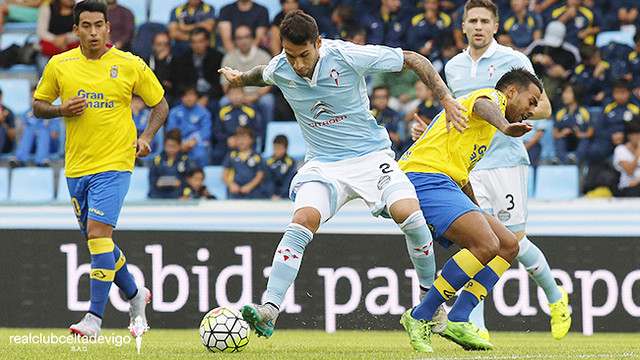 We take a look at how Football Club Barcelona's main La Liga rivals fared in the third week of play and the effect it had on the standings

La Liga – Round 3
HOME – AWAY
Friday 11 September
Levante 1 – 1 Sevilla
Saturday 12 September
Espanyol 0 – 6 Real Madrid
Sporting 0 – 1 Valencia
Atlético 1 – 2 BARÇA
Betis 1 – 0 Real Sociedad
Sunday 13 September
Granada 1 – 3 Villarreal
Athletic 3 – 1 Getafe
Celta 3 – 3 Las Palmas
Málaga 0 – 0 Eibar
Monday 14 September
R. Vallecano v Deportivo (8.30pm CET)
There's no denying that FC Barcelona earned a day off following Saturday's dramatic come-from-behind victory over La Liga rivals Atlético de Madrid at the Vicente Calderón Stadium in the Spanish capital.
The next stop on the Catalan Express is Wednesday's UEFA Champions League opener at AS Roma (8.45pm CET). Since we have already taken a look at how Barça's fellow Group E rivals fared over the weekend in their own domestic leagues, it's now time to see how things turned out with FC Barcelona's La Liga adversaries as play in the 2015/16 Spanish First Division wraps up week three.
Celta, Eibar cede top spot
Luis Enrique's former team, Celta de Vigo drew 3–3 on Sunday evening with visiting Las Palmas despite running out to an early 2–0 lead on a penalty kick by midfielder Fabián Orellana and another goal from Daniel Wass. Sergio Araujo got one right back for Las Palmas before Nolito stretched the Celta lead to 3–1 in the 48th minute. But Araujo struck again in the 61st and defender David Simón notched the equaliser in the 74th, sending both teams on to week four with a point. Celta are now in third place and are just one of four teams with seven points.
In the late game on Sunday night Eibar were also held to a point in a scoreless deadlock at Málaga and are now in fifth place, also with seven points.
Real Madrid win at Espanyol
FC Barcelona's cross-town rivals RCD Espanyol had a tough day on Saturday afternoon, surrendering six goals to Los Blancos, five of which came from the boot of Cristiano Ronaldo including three before the game was 20 minutes old. Karim Benzema added one for Madrid, who finish week three in second place, with seven points — and a sizeable goal differential as well — two behind leaders FC Barcelona but ahead of Celta and Eibar.
Also on Saturday Paco Alcácer scored in injury time as Valencia squeaked by at Sporting 1–0. Los Che are still undefeated but, with two draws in their first two games they've only managed to bag five points, good enough for seventh place.
Villarreal roll over Granada
On Sunday, Villarreal won 3–1 at Granada on second-half goals from Manu Trigueros, Cédric Bakambu and Samu García en route to a valuable three points that give the Yellow Submarine a total of seven and sole possession fourth place.
KEEP SCROLLING TO THE END ...WE STILL GOT LOTS MORE .......
Revenge is a Poison meant for others, which we end up swallowing ourselves. Vengence is a Dark Light that blinds all who seek it. Don't argue with Idiots.. They will bring you down to their level and beat you with experience.
Source :
http://www.coolnsmart.com/wise_quotes/
..click here only if you are using your phone http://pin.bbm.com/C002329DA to join to our bbm channel, or just search bbmchannel prettypeoplenaija
........
KEEP SCROLLING TO THE END ...WE STILL GOT LOTS MORE .......